The IMIA relies on these renowed national and international language access experts as members of their Advisory Board.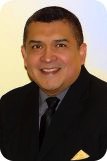 David Cardona, MD, MPH, CMI
davidcardonaconsultant@gmail.com
Dr. David Cardona is Language Access Coordinator for the Oregon Health Authority's Office of Equity and Inclusion. He oversees the implementation of the Coordinated Care Organization's law which requires each healthcare interpreter to be qualified or certified by a state approved national certification organization. In his role, Dr. Cardona's convenes multiple state agencies, government jurisdictions, community organizations and private sector to advance Title VI of the Civil Rights Act to improve access to services for persons with limited English proficiency (LEP). His duties also include: developing technical assistance, data collection, evaluation of compliance of health systems on language access service to LEP, develops training, testing and certification policies and procedures. Dr. Cardona is developing a comprehensive Language Access Service Policy for the Oregon Health Authority and the Department of Human Services.Dr. David Cardona is a Board Director for the National Board of Certification for Medical Interpreters and serves as the Secretary of the National Board. Dr. David Cardona holds a medical degree from the Universidad Autónoma de Santa Ana, El Salvador, and a master of public health from Portland State University. He has executive management education from Harvard University's School of Public Health and has a Scientific Degree from the Swiss Tropical and Public Health Institute, at the University of Basel, Switzerland. Dr. Cardona's educational background also includes coursework in training of trainers for health care interpreting professionals from the Monterey Institute of International Studies in California. He served as an adjunct instructor for the Department of Public Health and Preventive Medicine at Oregon Health & Science University. He now teaches Spanish for Healthcare Professionals at Oregon State University to ensure delivery of culturally and linguistically appropriate care for Spanish speaking patient. Dr. Cardona is the co-founder and vice-president of the Oregon Health Care Interpreters Association. Their mission encourages interpreters to become nationally and state certified and assists them to get formal health care interpreting training. He is the founder and Director of Operations of Donostia D'Carmendi Consulting Group, LLC, participates in self sponsored global health missions in El Salvador, is a former member of the Advisory Board of the International Medical Interpreters Association, and continues to be a passionate advocate for the respect of civil rights of the LEP populations of the nation.






Jamey Cook, CMI-Spanish
jamey.cook@gmail.com
Since finishing my M.A. in Hispanic Language and Literature from UNC Chapel Hill, I have resumed working as a telephone and on-site interpreter, building on over 8 years of part-time volunteer and paid experience. In June of 2011, I began working with Pacific Interpreters as an independent contractor, and earned the CMI credential in Spanish in December of 2011. I have been a member of CATI since 2007. Last year, I joined both the IMIA and the NCIHC,and look forward to networking with colleagues, following the developments of this growing profession, and further educating myself as a life-long learner.







Alex Green, MD
Associate Director, Disparities Solutions Center
argreen@partners.org
Dr. Green is Associate Director at the Disparities Solutions Center at Massachusetts General Hospital and Assistant Professor at Harvard Medical School. He has authored articles on topics including cross-cultural education, culturally competent health care systems, and language barriers and interpreters, and has presented his work widely. Dr. Green has been involved in a variety of research projects on racial/ethnic disparities in health and cultural competence and his research has been funded by RWJF, The Commonwealth Fund, NIH, and HCFA (now CMS). He has served on several expert panels and advisory boards including JCAHO's Hospitals, Language and Culture project. He helped produce and implement a documentary film and education project called Worlds Apart, designed to teach health professionals to better care for patients across cultural divides. This is currently used by several hundred organizations around the country. His current research and programmatic interests focus on culturally competent approaches to quality improvement, clinician biases as root causes of racial/ethnic disparities in health care, and cultural competence education for health professionals. Dr. Green received his Bachelor of Science and medical degree from the University of California, San Diego, and completed his residency training in internal medicine at the New York Hospital—Cornell Medical Center. He joined the faculty at Cornell where he completed a National Health Services Corps fellowship at a community health center in Queens, New York and developed a teaching curriculum in cross-cultural medicine. He served as Associate Director of the Primary Care Internal Medicine Residency Program at Cornell and Assistant Professor of Medicine. In 2005 he completed a mid-career research fellowship and Masters degree in Public Health at Beth Israel Deaconess Medical Center and Harvard School of Public Health.





Dr. Eric Hardt
Eric.Hardt@bmc.org​
Dr. Eric Hardt is Associate Professor of Medicine at the Boston University School of Medicine. He is the Medical Director of the Home care Program of the Geriatrics Section of the Department of Medicine at the Boston Medical Center. He obtained his B.A. from Yale University in 1970 and M.D. from Tufts Medical School (Boston, MA) in 1974. Dr. Hardt's activities in the area of non-English-speaking patients and medical interpretation are well known around the country. He has been the primer mover behind the production of videotape educational materials for medical interpreters and for health care workers working across language barriers (The Bilingual Medical Interview; The Bilingual Medical Interview II: The Geriatric Patient; "Put Your Feet in Water" Haitians, Health Care and AIDS). Dr. Hardt has authored and co-authored book chapters and articles on medical interpretation, the bilingual medical interview, cultural factors in the medical interview, and related areas. He has published on issues of exclusion of non-English-speakers from medical research, on issues involving costs and outcomes related to the use of medical interpreters in the ED, and on inadequate medical interpretation as a cause of medical errors. Dr. Hardt is a founding member of the Massachusetts Medical Interpreters Association. Most recently, he has been serving on the Board of the National Board for Certification of Medical Interpreters.

Dr. Yasuhide Nakamura
Yastisch@aol.com
Dr. Yasuhide Nakamura is a Professor of International Collaboration, Graduate School of Human Sciences, Osaka University. After he worked at hospital as a pediatrician in Japan, he worked to encourage maternal and child health (MCH) in Indonesia and to promote refugee health program in UNHCR Pakistan Office. He was Takemi Fellow in Harvard School of Public Health for international health. He is widely interested in promoting research through multidisciplinary approach; MCH handbook in the world and health care for non-Japanese residents in Japan.






Yolanda Partida
National Program Director, Hablamos Juntos
ypartida@partidagroup.com
Dr. Partida is the director of the National Program. She has extensive experience in public/teaching and private hospital administration, as well as public policy and public health administration, and is the founder and Executive Director for The Partida Group, a Latina-owned, health policy, research and management consulting firm specializing in diverse populations. Dr. Partida brings 25 years of experience in public and private health administration and private consulting to her leadership of the Hablamos Juntos Program: As a Senior Manager for The Lewin Group, a national health research, policy and management consulting firm, Dr. Partida worked on a variety of projects related to health access for the uninsured, underserved populations and health delivery organizations.As Deputy Director of Community Health for the San Diego County Health and Human Services Agency, Dr. Partida was responsible for overseeing a variety of personal and public health programs, over 800 employees and a $137 million budget. San Diego County relies on a private sector delivery network for indigent health and has special challenges because of its proximity to Mexico. Dr. Partida worked with public health officials in Mexico to implement cross-border public health strategies for a bi-national community of nearly 5 million people.



Brunilda Torres
Former Director, Massachusetts Office of Health Equity
Brunilda_Torres@comcast.net




Hans Verrept
Director of Language Access, Health Dept. of Belgium
Hans.Verrept@health.fgov.be
Hans Verrept (Belgium, 1961) studied Germanic philology and social and cultural anthropology at the Universities of Antwerp & Leuven. For over 10 years he did research in the medical departments of the University of Antwerp and the Free University of Brussels on health and health care for migrants and ethnic minorities and intercultural mediation and medical interpreting. He published over 40 articles, mainly on intercultural mediation, medical interpreting and diversity management in health care. He was a consultant for the Council of Europe from 2001-2004. Since 1999, Hans Verrept is in charge of the intercultural mediation program in Belgian hospitals at the Federal Public Service for Public Health, Food chain Safety and the Environment (Brussels, Belgium).



Additional Documents
>Final Advisory Board Meeting at IMIA Annual Board Retreat of 2012
© 2018, International Medical Interpreters Association | Site map


Find us online: