Colorado Chapter
Welcome to the Colorado Chapter of the IMIA. The IMIA's goal is for all IMIA Chapters to flourish to meet all the needs of the members of each region. While the IMIA is international it believes in the 'Think Global, Act Local' motto. We will have periodic conference calls to allow members in this region to network and find ways to advance the profession together in the region. Please email your representative with ideas, issues, and topics that you think should be discussed. The IMIA believes that organizing an IMIA Symposium each year in each state should be a key goal of the Chapter. If you are willing to volunteer to assist, please let your representative know.

Nelly Berg is the IMIA Colorado Chapter Chair
Nelly Berg is a Freelance Interpreter working in the medical and public education field. Originally from Monterrey, Mexico, Ms. Berg has been living in Denver, Colorado since 1994. Back in Mexico, she worked as an executive assistant before moving to United States to continue her English education, and later, work in the mortgage business as a Loan Processor and Loan Closer for five years. She was introduced to the interpretation and translation world by volunteering at a public school district. In 2008, she took Bridging the Gap Medical Interpreter training, and in 2009, received a certificate for Interpreter and Translation from the Community college of Aurora in Colorado.Currently, Ms. Berg holds the AHI (Associate Health care Interpreter) credential thru CCHI. Nelly enjoys being part of her community by volunteering for health fairs, running with groups with disabilities, she is also part of The Leukemia and Lymphoma Society Team in Training (TNT), and as of today, has successfully completed three half marathons and raised funds for blood cancer research and financial help for families and victims of blood cancers.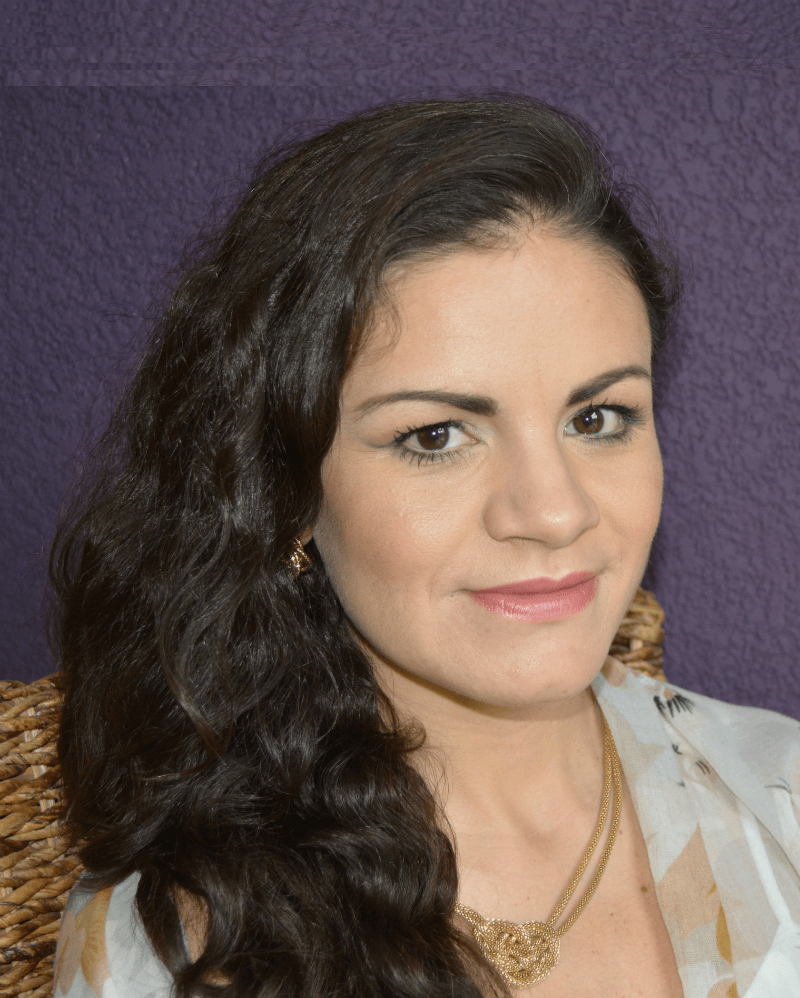 Dr. Lizbeth Mendoza is the IMIA Colorado Vice Chair
Dr. Lizbeth Mendoza is originally from Mexico City, where she received her M.D. from the National Autonomous University of Mexico. Over the course of 13 years she has participated in different areas of Medicine including research, academics, and bilingual medical services as well as editing and translation of medical content. She is a Spanish Certified Medical Interpreter (CMI), freelance interpreter, and mentor for Medical interpreters. She is a member of the IMIA where she contributes actively as Vice-chair of the IMIA Colorado Chapter, Member of the Education Committee and the Commission for Medical Interpreter Education. She is an advocate for humanism, professionalism, continuing education and excellence in any healthcare practice, as well as of student-centered learning approaches, patient-centered practices, collaborative learning environments, and the Problem Based Learning methodology at any level of training or education.
Resources
"I work as a medical interpreter because I love it. I love the fact that I am a bridge between the patient and the medical provider, relaying critical and even life-saving information back and forth between the two parties. I love the fact that I am an advocate for the patient, speaking up for him or her when necessary. I love knowing that what I do is making a difference in the lives of others. However, I have learned that in order to be the most effective medical interpreter, the very best that I can be, I must be proactive."
View Full Article
Documents
Former Representatives