Board of Directors
Officers are voted by the Executive Board after each election every two years
---

President - Officer term expires December 31, 2022.
Board term expires December 31, 2022.

Nicholas Kern has worked for Department of Human Services (DHS) and Oregon Health Authority (OHA) for over 10 years. He has held the positions of Deputy Communications Administrator and Publications and Creative Services Director while in public service. Nicholas serves on the DHS and OHA Shared Policy Committee, Joint Privacy Committee, co-chairs the OHA Language Access Team, Operations Leadership Team member, DHS Executive Team, Shared Services Information Systems Management Committee and serves as a board member for the Public Manager Association.

Nicholas has been working in the communications and outreach sector since 1991 and has held many roles during that time. He was recently accepted into Robert Gordon University Aberdeen Business School and is working toward his Master's in Business Administration. Contact: president@imiaweb.org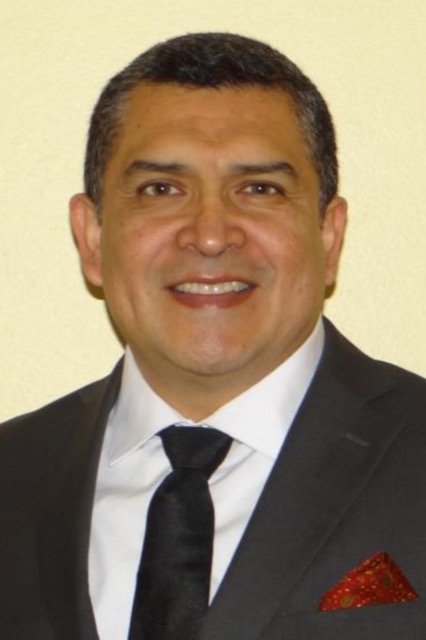 Past-President - Officer term expires December 31, 2022.
Board term expires December 31, 2022
Dr. David Cardona, MD, MPH,
is the President of Donostia D'Carmendi Consulting Group, LLC. He brings to IMIA more than twenty-five years of experience in cultural related issues and in language access services. Dr. Cardona is the former language access coordinator for the Office of Equity and Inclusion at the Oregon Health Authority, State of Oregon. In this role, he convened multiple state agencies, government jurisdictions, community organizations and private sector to advance Title VI of the Civil Rights Act to improve access to services for persons with limited English proficiency (LEP). His duties also included: developing technical assistance, data collection, evaluation of compliance of health systems on language access service to LEP, developed trainings, testing and certification policies and procedures. Dr. Cardona coordinated the development of a comprehensive language access service policy for the Oregon Health Authority and the Department of Human Services.
Dr. David Cardona holds a medical degree from the Universidad Autónoma de Santa Ana, El Salvador, a Master of Public Health from Portland State University, and a Scientific Degree from the Swiss Tropical and Public Health Institute from the University of Basel, Switzerland. Dr. Cardona is a candidate for a Master of Science of Global Health from the prestigious Queen Margaret University of Edinburg, Scotland. In addition, he has executive education in managing health programs in developing countries from the School of Public Health at Harvard University. His educational background also includes coursework in training of trainers for health care interpreting professionals from the Monterey Institute of International Studies of California.
Dr. Cardona served as an adjunct instructor for the Department of Public Health and Preventive Medicine at Oregon Health & Science University, was an instructor of anatomy and physiology for Portland Community College and taught medical Spanish to healthcare professionals at Oregon State University to ensure delivering culturally and linguistically appropriate care to Spanish speaking patients. Dr. Cardona is the co-founder and former vice-president of the Oregon Health Care Interpreters Association, and a former member of IMIA's Advisory Board. Dr. David Cardona has received multiple recognitions and awards for his untiring work on language access services, and for his civil rights advocacy role on behalf of LEP populations of the nation. Contact:
dcardona@imiaweb.org

Treasurer - Officer term expires December 31, 2022.
Board term expires December 31, 2022.
Juana Horton
is the CEO of Horton Interpreting Services Inc., the largest interpreting and translation company in Rhode Island, working in over 200 languages with over 200+ professional translators and interpreters. Ms. Horton, who is Venezuelan-American, has over 17 years of practical application experience in translating and interpreting. Member of; IMIA, ATA, and the National Association of Judiciary Interpreters. In the course of her career, her achievements have been recognized with the following awards: 2000, "Small Business Leader of the Year" the Greater Providence Chamber of Commerce. The U.S. Small Business Administration's "RI Minority Small Business Person" of the year 2002 and 2003, Rhode Island and New England's "Minority Small Business Advocate of the Year". 2004, YWCA's Hallmark Women Award, "Women's Economic Empowerment". 2008, "Woman in Business" from the Women's Center of RI . 2007, "Entrepreneur" RI Genesis center. 2006, "Healthcare Business Leader of the Year" national Association of Hispanic Healthcare Executives. 2009, " Influential Women Behind Hispanic Chambers " Morris County Hispanic chamber of Commerce. Ms. Horton currently serves and has served on the following Boards; Boston Hispanic Chamber of Commerce, New England Association of Schools and Colleges, RI Hospital Board of Governors, Butler Hospital Board of Governors, Phoenix House of New England, RI School of Design Arts Committee, Blue Cross and Blue Shield of RI, Providence Foundation, Disciplinary Board of the Supreme Court of RI, Greater Providence Chamber of Commerce, and the Providence Economic Development Partnership Board. Contact:
treasurer@imiaweb.org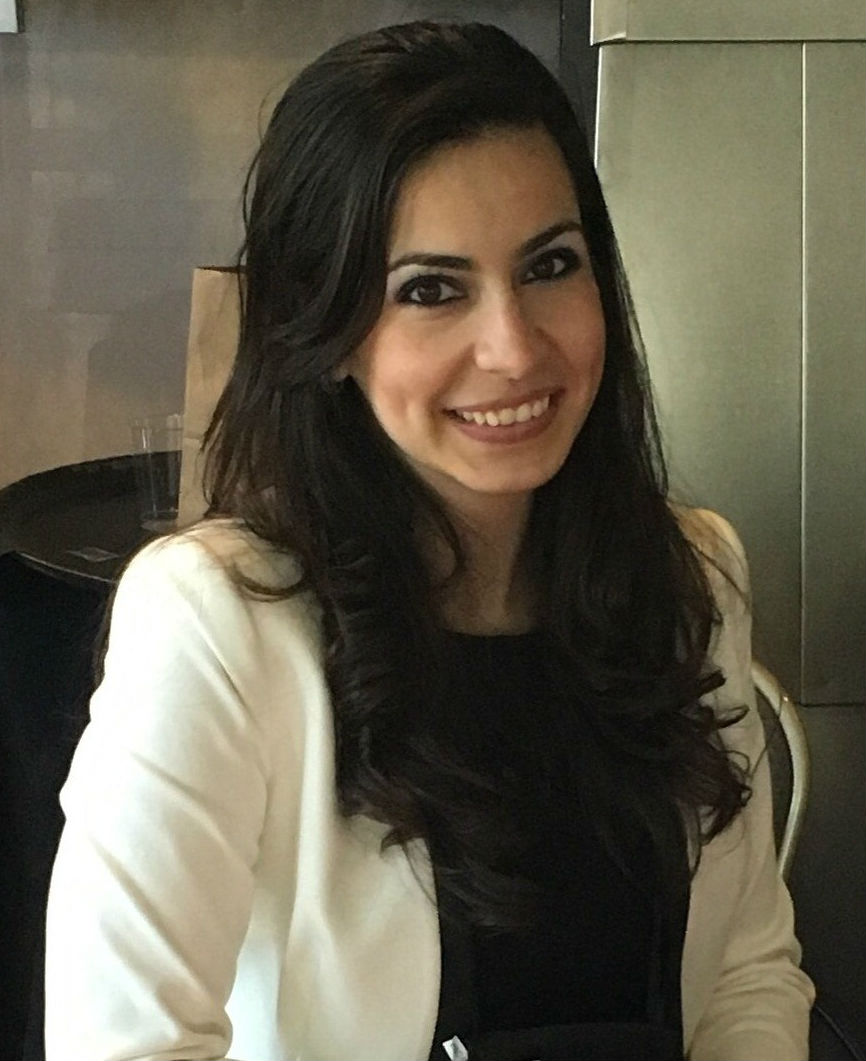 Secretary - Officer term expires December 31, 2022.
Board term expires December 31, 2022.

Amani Zaki, BA. CHI™, was born and raised in Egypt, currently living in Los Angeles, California. She attended the Alexandria University in Egypt where she earned her Bachelor's degree in English Literature in 2008. She worked as a Senior Interpreter for four and half years, before starting a full time position as a Healthcare Language and Cultural Specialist at Children's Hospital Los Angeles in 2014. She earned her credentials through CCHI as a Certified Healthcare Interpreter; she is also an IMIA member since 2014. She is the IMIA California State Chair. Contact: azaki@imiaweb.org

Directors



Maria D. Gatej, JD - Term expires December 31, 2022.

Maria graduated from the University of Cluj, Romania with a Bachelors of Arts in Romance Languages and Literature (French, Romanian and Italian). She is also fluent in Hungarian and Spanish. Maria pursued her graduate studies at UMASS North Dartmouth School of Law where she received her Juris Doctor degree in 2000. She is currently working as the Director of Educational Interpreter Services for the Merrimack Valley Area Health Educational Center/UMASS Medical School Statewide AHEC. In this capacity, she is in charge with the management of the MV AHEC grants and programs related to the medical interpreter field. Maria is closely involved as a faculty member and preceptor/language specialist in the 60 hrs. Fundamentals of Medical Interpreting. She is also teaching and presenting various workshops related to working with medical interpreters in the Community Medicine part of the Greater Lawrence Family Health Center's Family Residency Program. Maria is the chairperson for the Merrimack Valley Interpreter Services Task Force, a coalition that is promoting among many other great things, a healthy communication and collaboration between IMIA and local medical and health care institutions. She was part of the IMIA By-Laws Committee, capacity in which she had the exciting opportunity to review and update the existing By-Laws. Currently, Maria is also serving as one of the IMIA Board Director and the Ethics Committee Chairperson - a position that enables her to work with a wonderful team of colleagues in creating the first IMIA Ethical Complaint Procedures. Besides her professional career, Maria enjoys reading, traveling, skiing and spending time with her family. Contact: MGatej@imiaweb.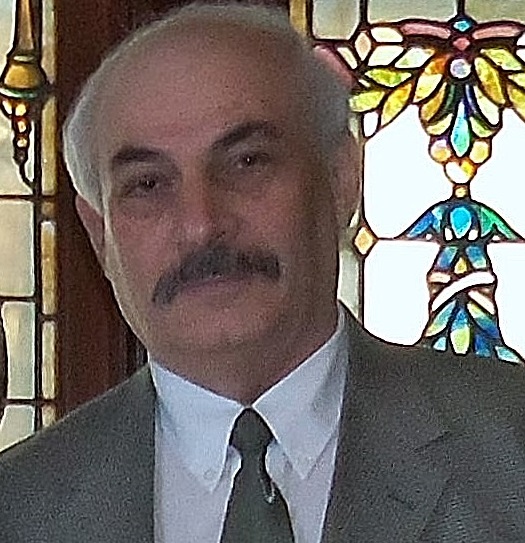 Eric Candle - Term expires

December 31, 2022

.
Eric Candle is the President of ECdata, Inc. National Training Institute, a NY-based interpreting and cross-cultural communication training and language access consulting company and is the International Medical Interpreters Association (IMIA) U.S. Coordinator and NY State Chapter Chair. He is a qualified medical interpreter with 15 years of professional experience at the largest NY State hospitals, a credentialed translator, and a licensed Medical Interpreter trainer.
Eric teaches Medical Interpreting at the City University of New York and is a lecturer at the State University of New York. He had taught in many countries all over the world. Eric is a passionate advocate of the meaningful LEP patient's access to healthcare services and has delivered numerous presentations on professionalization of Medical Interpreting, National Certification and Language Access. His college graduation work was presented in English, German, and Russian languages. Contact:
ecandle@imiaweb.org
.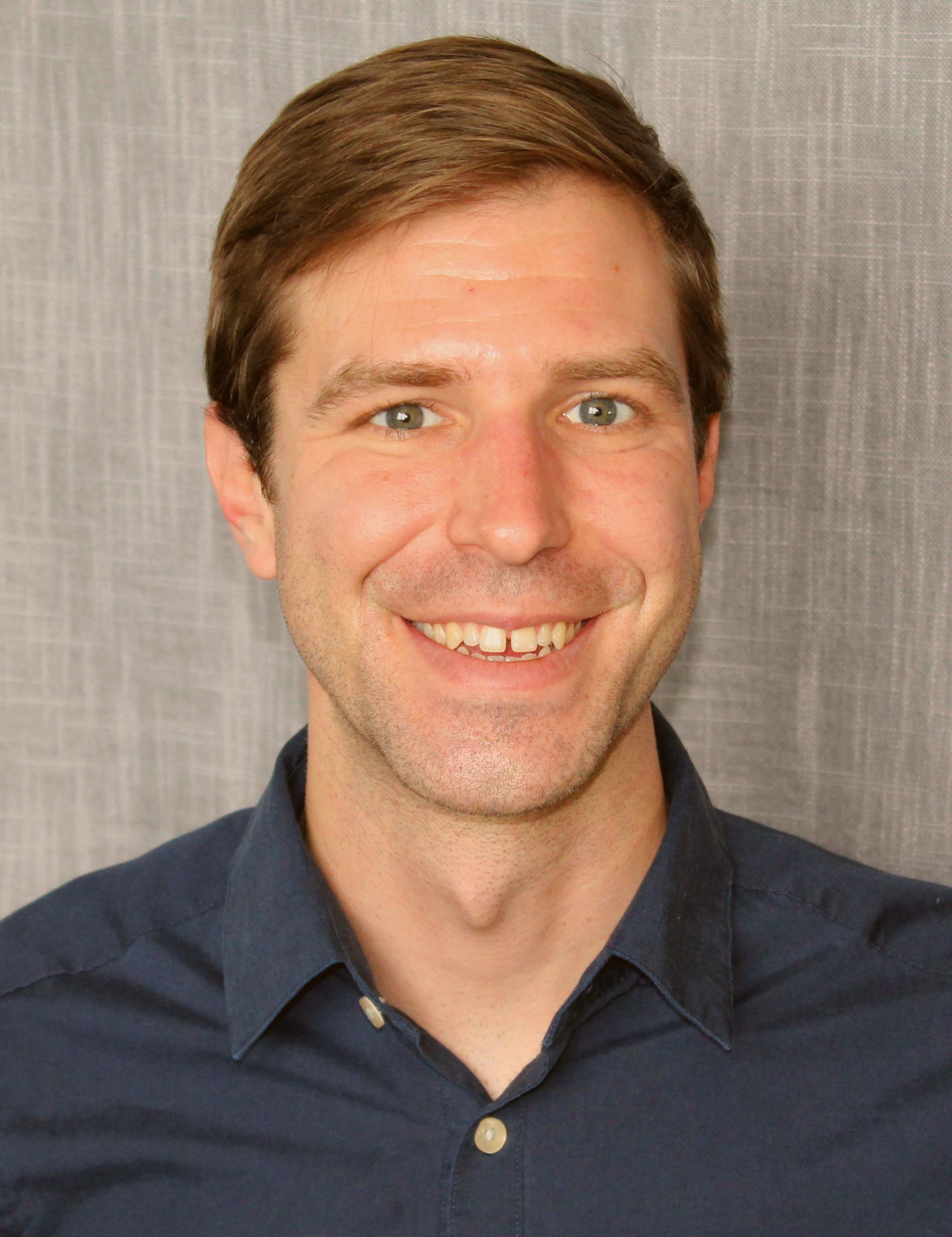 Tamas Farkas - Term expires December 31, 2024.

Tamas is the Director of Language Access Programs for CCHCP: Bridging the Gap medical interpreting training and Connecting to Care: Patient Guide training. Tamas is a linguist, trainer and interpreter, with fluency in five languages. Born in Budapest, Hungary, Tamas moved to the United States in 1999. He attended the Metropolitan State University of Denver, spending one year abroad in Switzerland studying at the University of Fribourg. After graduating with a B.A. in German and French, he spent a year in San Juan, Puerto Rico learning Spanish. He worked as a medical interpreter before becoming the manager of the Interpreter Network of Spring Institute. He became a trainer for the Bridging the Gap program in 2016 and has been training Bridging the Gap since then. Tamas also enjoys making art and doing outdoors activities like biking and swimming. Contact: tfarkas@imiaweb.org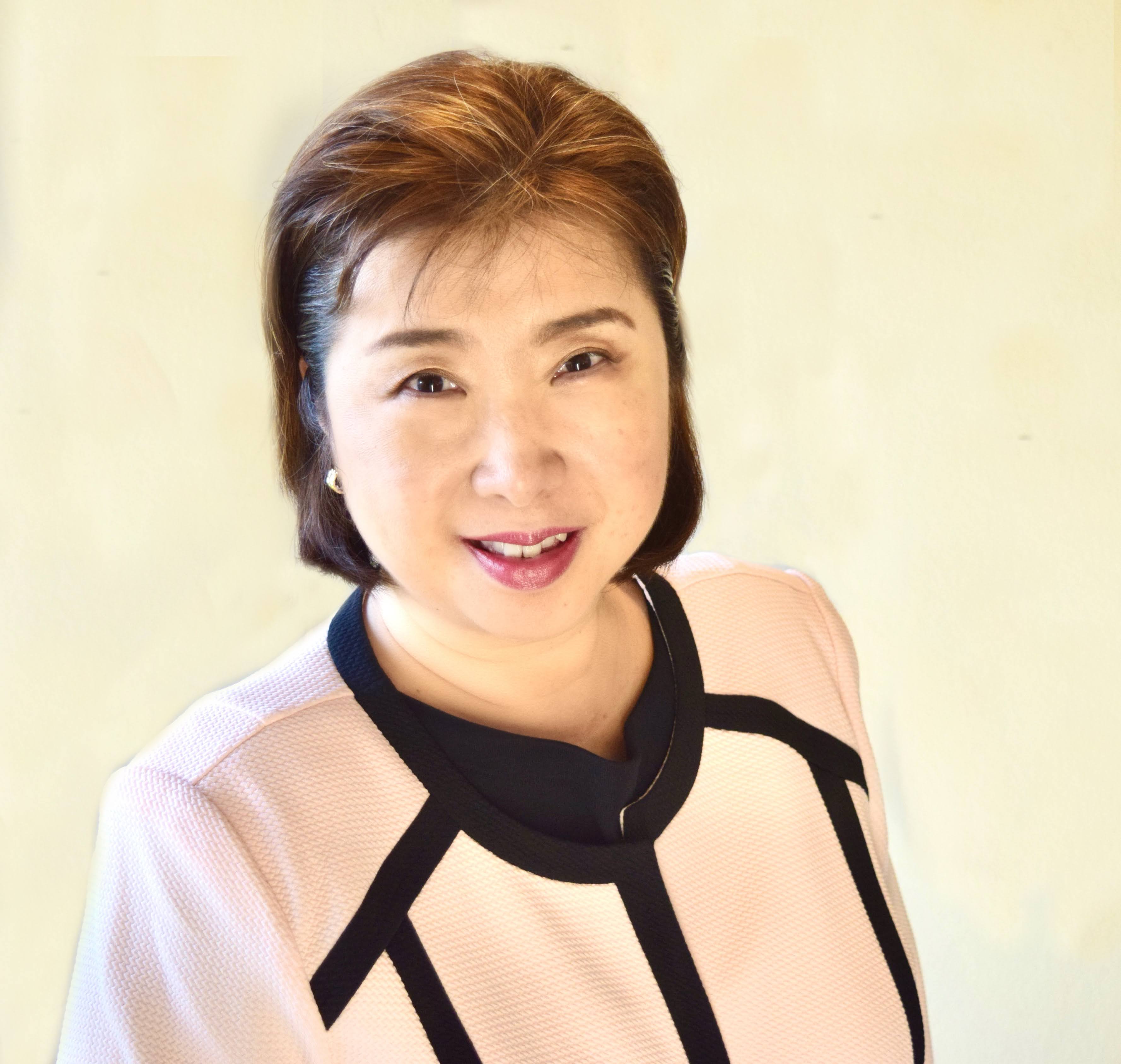 Yuka Lysiuk - Term expires December 31, 2024.

Yuka Lysiuk has worked in the medical field for 18 years and has been a medical interpreter for 13 years. Yuka is currently a candidate of the National Certified Medical Interpreter (CMI) for Japanese and has received her health care interpreter certification from the Language Line University (LLU). Yuka is a nationally certified laboratory assistant and a New York state certified medical assistant working in the hospital, ER, medical laboratory, and in various clinics. Yuka also is the founder of Hawaii Medical Interpretation & Medical Assistance which is the first on-site medical interpretation service in the state of Hawaii working for several Hospitals, local clinic, travel insurance companies, travel agencies, and resort doctor. Her responsibilities include on-site interpretation, phone interpretation, and patient advocacy to ensure a positive relationship between patients and providers. She obtained a medical interpreter trainer license in 2017 at the Cross-culture Healthcare Program "Bridging the Gap," She is also a certified CPR, AED, and First Aid instructor at "Medic First Aid." She also created "disaster sites medical interpreter program" in Hawaii helping LEP community in disaster setting working with the county. Yuka is also an active volunteer member at North Hawaii Hospice, Victors Aloha Society of Hawaii (VASH), West Hawaii Mediation Center and Kiwanis Club. She also served as the IMIA Medical Terminology Committee Chair, work with medical terminology projects. Contact:
ylysiuk@imiaweb.org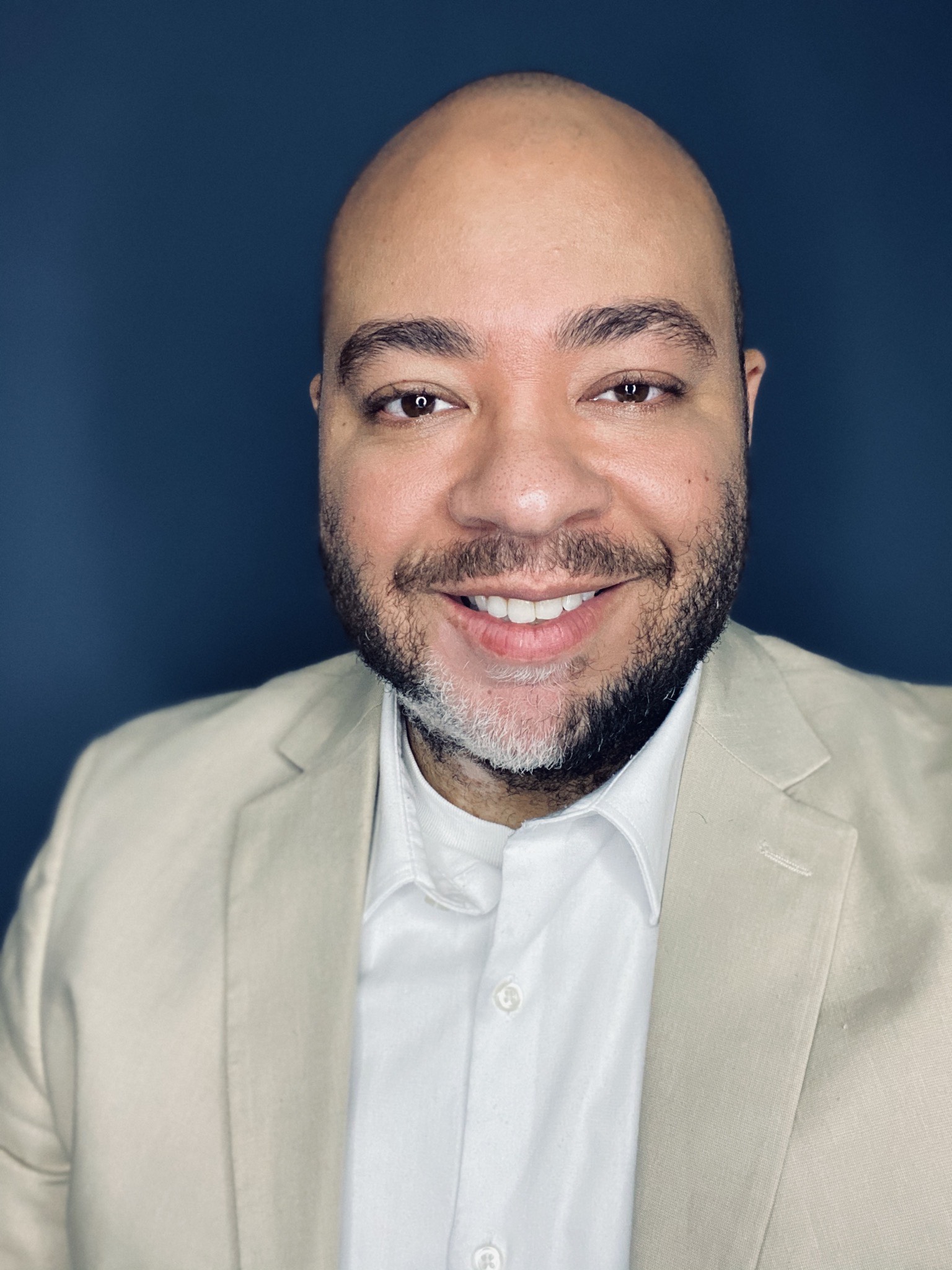 Darren Reed - Term expires December 31, 2024.

For years, Darren Reed worked as a staff interpreter at a community health center. Recently, he started his own practice as a freelance interpreter, consultant, and coach. He is a nationally certified medical interpreter for Spanish-speakers (NBCMI). He is also an American Sign Language interpreter who is credentialed with a Mississippi Quality Assessment Screening Level II. He graduated summa cum laude from the Hinds Community College Interpreter Training Program. He is also graduated from The Canadian Institute of English and Applied Neuroscience TESOL course.

Mr. Reed is cofounder and president of PAMIT, the Professional Association of Mississippi Interpreters and Translators. He is the International Medical Interpreter Association State Chapter Chair Representative for Mississippi. Also, he serves as on the board of the Mississippi Chapter of the Registry of Interpreters for the Deaf. He volunteers with and is a member of other professional associations, like Mano a Mano and the National Alliance of Black Interpreters.

Mr. Reed is a sought-out speaker and has presented on Medical Interpreting, Cultural Competency, goal setting and self-care. His goal is to become a nationally certified trilingual interpreter. Darren Reed is owner and director of operations of Master Access Solutions and Master Lingo Institute. Contact: dreed@imiaweb.org


Dennis Caffrey - Term expires December 31, 2022.

After completing a successful career in the United States Air Force, specializing in Latin America, and working as a consultant throughout Latin America, Dennis Caffrey served for 8 years at the Center for Hemispheric Defense Studies, at the National Defense University in Washington, D.C. His last position was as the Dean of Students, Administration, and Outreach. Since moving to Middle Tennessee he has been actively engaged in medical interpreting. He is a National Board Certified Medical Interpreter – Spanish. He serves as the Treasurer and Member of the Board of Directors of the Tennessee Association of Professional Interpreters and Translators (TAPIT). He has been a member of IMIA since 2011 and presently serves as Vice Chair of the Events Committee. Since 2012 he has participated in Emory University's Physicians Assistant South Georgia Farmworkers Health Care Program, dedicating two weeks of intensive work to provide health care to non-English speaking migrant farm workers and their families. He currently works at the Vanderbilt University Medical Center three days per week and also volunteers two days per week at the Siloam Family Health Center in Nashville. Contact: Dcaffrey@imiaweb.org



---
IMIA Past Presidents:

Raquel Cashman (deceased)
Maria Durham
John Nickrosz
Joy Connell
Izabel Arocha 2006 - 2010
Lola Bendana 2011 - 2014
Juana Horton 2015 - 2018
Dr. David Cardona 2018 - 2020

---
Additional Documents
>Responsibilities of IMIA Governance Positions
>Amended Articles of Organization as accepted by the SOS
© 2021, International Medical Interpreters Association | Site map


Find us online: