Lifelong Webinars

Cost:
IMIA Member:
Free


General Public

: $25










PLEASE READ:
At the time of Webinar registration, type in your name as it should appear on the certificate.

Current IMIA members: please register for the Webinar at least 48 hours prior to the event, an email with login instruction will be sent out prior to the scheduled Webinar.
Disregard the payment prompt for this transaction. No further action is required if you are an active member. You may close the payment page.

General public: please complete the payment page in order to receive the email with login instruction; registration and payment must be completed 48 hours prior to the event
Expired IMIA members: please complete your renewal and payment 3 days prior to the event (otherwise we will not be able to guarantee your access to the Webinar)
After you register, you will receive an email 24 hours prior the webinar start time with login information and instruction
$10 fee applies for re-issue of certificates requested more than a year from the date of original Webinar
Attendance Policy:
Certificate of attendance/CEU will NOT be issued if the attendant is more than 10 minutes late or does not stay for the entire duration of the Webinar
---
REGISTRATION OPENS ONE WEEK PRIOR TO THE WEBINAR.
LOOK FOR THE RED REGISTRATION BUTTON
2021 SCHEDULE *
Thursday, July 22,2021
Topic: Medical Interpretation for the Geriatric Patient
2:30pm Pacific / 3:30pm Mountain / 4:30pm Central / 5:30pm EDT
Presenter: Dr. Eric Hardt
Offers IMIA CEUs 0.15 CEUs

The talk provides discussion of geriatric issues including differences in clinical issues, possible structures of the interview, and possible locations of the encounters.

Learning Objectives: At the conclusion of this session, participants will:
Be able to identify and become more familiar with details involving geriatric problems like dementia, incontinence, falls, and end-of-life care;
Acquire skills to interpret standardized cognitive and functional assessments;
Be better prepared to handle situations which often include family members with potential role confusion;
Appreciate increasing need for professional interpreters in sites like nursing homes and geriatrics in general.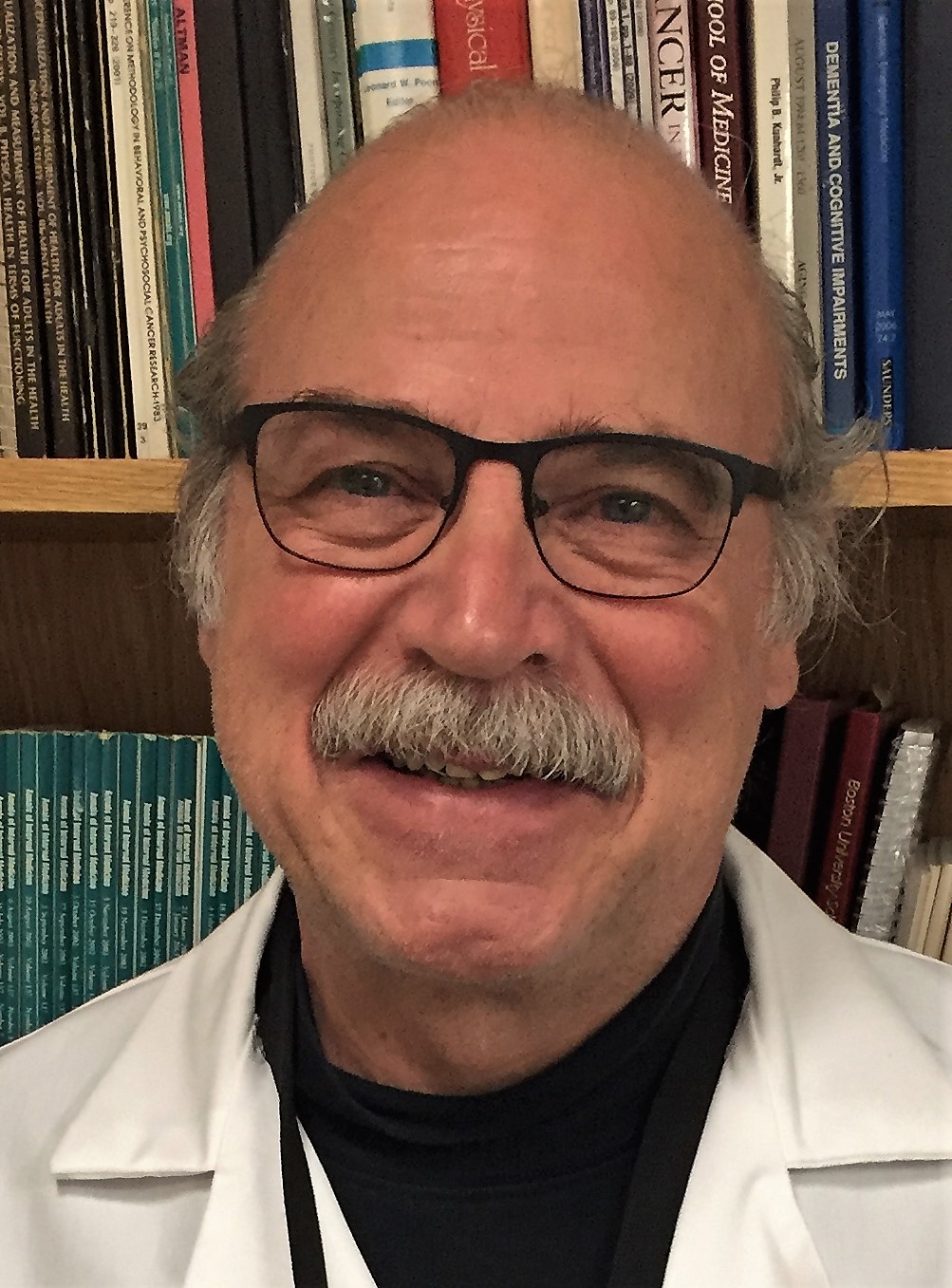 Dr.Eric Hardt is a retired BUSM Associate Professor, graduate Yale '70 and Tufts Med '74, previously certified in Internal Medicine, Oncology, Geriatrics, and Palliative Care. Dr. Hardt's activities in the area of medical interpretation are well known around the country, including educational materials and sessions for interpreters and clinicians. Dr. Hardt was a founding member of the MMIA/IMIA and of the NCIHC, and served on the Board of Directors for the National Board of Certification for Medical Interpreters. For decades he served as Medical Consultant to Interpreter Services at BCH/BMC. In 2019 he joined the Found in Translation Board.




---

August - No Webinar. We invite you to participate in the 2021 IMIA Virtual Conference.
Registration is OPEN! Register HERE
​


Thursday, September 23,2021
Topic: Interpreters and Cultural Liaisons: "Enhancing the Participation between Schools and Families in the Special Education Process"
2:30pm Pacific / 3:30pm Mountain / 4:30pm Central / 5:30pm EDT
Presenter: Ivonne Ferrer
Offers IMIA CEUs 0.15 CEUs

​
Thursday, October 21,2021
Topic: TBA
2:30pm Pacific / 3:30pm Mountain / 4:30pm Central / 5:30pm EDT
Presenter: TBA
Offers IMIA CEUs 0.15 CEUs

​
Thursday, November 18,2021
Topic: TBA
2:30pm Pacific / 3:30pm Mountain / 4:30pm Central / 5:30pm EST
Presenter: TBA
Offers IMIA CEUs 0.15 CEUs

​
Thursday, December 16,2021
Topic: TBA
2:30pm Pacific / 3:30pm Mountain / 4:30pm Central / 5:30pm EST
Presenter: TBA
Offers IMIA CEUs 0.15 CEUs
* Please revisit this schedule regularly, as dates or times may change.
---

CEUs
For each 1.5 hour program in our IMIA Lifelong Learning Webinar Series, IMIA will credit 0.15 IMIA Interpreter CEUs to those who attend for the entire webinar session.

PLEASE NOTE: In order to be eligible to receive the Certificate of Attendance for 0.15 CEUs, you must:

1) Sign on to the webinar within 15 minutes after the beginning of the webinar and remain until the end of the presentation.

2) Register with your first and last name. If you are member, use the email address linked to your memberhip account.

3) Attend the webinar by viewing the presentation while also connecting to the teleconference call (attending by teleconference only does not count as full attendance.)

Please allow up to 2 weeks to receive your certificate.

PINRAs through MassRID will require that the participant:
Contact the MassRID CMP (cmp@massrid.org) as soon as they register for the event at the event, collect a Certificate of Completion or some other proof of attendance fill out a PINRA form (supplied directly to the participant by the MassRID CMP) write a short Statement of Learning, explaining how what was learned will apply to the participant's work as an interpreter mail the PINRA form, copy of the proof of attendance, and the Statement of Learning to the MassRID CMP coordinator, along with a check for $10 made out to MassRID if the participant is not a member of MassRID.

Webinar Rates
IMIA Members: Free
Non Members: $25 per Webinar


How To Attend a Webinar

IMIA Members will receive information via email within the week prior to the event to register.

Non members must pay at registration (be sure to note the Webinar name/date in the payment description field; email address is required) and pay the $25 fee at: http://www.imiaweb.org/ecom/pay.asp.

An IMIA 1 year individual membership is just $90 and includes free attendance to all IMIA Lifelong Learning Webinars... Join now at: http://www.imiaweb.org/members/application.asp.




---
Past IMIA Lifelong Learning Series Webinars go HERE
Non-IMIA free Webinars go HERE
---
The information contained in this website is for general information purposes only. The information is provided by the IMIA and while we endeavor to keep the information up to date and correct, we make no representations or warranties of any kind, express or implied, about the completeness, accuracy, reliability, suitability or availability with respect to the website or the information, products, services, or related graphics contained on the website for any purpose. Any reliance you place on such information is therefore strictly at your own risk.
In no event will we be liable for any loss or damage including without limitation, indirect or consequential loss or damage, or any loss or damage whatsoever arising from loss of data or profits arising out of, or in connection with, the use of this website.
Through this website you are able to link to other websites which are not under the control of the IMIA. We have no control over the nature, content and availability of those sites. The inclusion of any links does not necessarily imply a recommendation or endorse the views expressed within them.
Every effort is made to keep the website up and running smoothly. However, IMIA takes no responsibility for, and will not be liable for, the website or webinars being temporarily unavailable due to technical issues beyond our control.

Page last updated: May 17, 2018
Additional Documents
© 2021, International Medical Interpreters Association | Site map


Find us online: