Lifelong Webinars

Cost:
IMIA Member:
Free


General Public

: $25










PLEASE READ:
At the time of Webinar registration, type in your name as it should appear on the certificate, send all requests to:

webinars@imiaweb.org

please allow two (2) weeks for processing.

Current IMIA members: please register for the Webinar at least 48 hours prior to the event, an email with login instruction will be sent out prior to the scheduled Webinar.
Disregard the payment prompt for this transaction. No further action is required if you are an active member. You may close the payment page.

General public: please complete the payment page in order to receive the email with login instruction; registration and payment must be completed 48 hours prior to the event
Expired IMIA members: please complete your renewal and payment 3 days prior to the event (otherwise we will not be able to guarantee your access to the Webinar)
After you register, you will receive an email 24 hours prior the webinar start time with login information and instruction
$10 fee applies for re-issue of certificates requested more than a year from the date of original Webinar
Attendance Policy:
Certificate of attendance/CEU will NOT be issued if the attendant is more than 10 minutes late or does not stay for the entire duration of the Webinar
---
REGISTRATION OPENS ONE WEEK PRIOR TO THE WEBINAR.
LOOK FOR THE RED REGISTRATION BUTTON.
Thursday, August 22, 2019
2:30pm Pacific / 4:30pm Central / 5:30pm EST


Topic: The Biology and Lexicon of a Stroke




Presenter
:
Carlos Martinez, CMI - Former NBCMI Chair & InterMountain Health Language Manager
Offers:
0.15 IMIA CEUs

There are two main types of cerebrovascular accidents, ischemic and hemorrhagic (commonly known as strokes). Incidents of stroke are commonly encountered by interpreters, and the recovery process for stroke patients include specialized speech, occupational and physical therapy, with their unique targets and specialized vocabulary. About 40% of stroke survivors experience trouble swallowing during recovery, and nearly 1/3 will have some level of communication difficulty. Understanding the causes and effects of the different types of strokes can be a great advantage to interpreters who may need to help communicate this technical and difficult information. Accuracy and clear understanding is key to aid patients achieve the best possible recovery. This presentation will help interpreters understand the causes physiological aspects of a stroke and better anticipate the vocabulary associated with stroke-related assignments.
Learning Objectives:
Attendees will be able to name and distinguish the different kinds of stroke.
Attendees will learn specialized terminology associated with stroke-related assignments.
Attendees will be able to list 6 main difficulties speech therapy targets, and how to adapt their interpreting style when working with a speech therapist.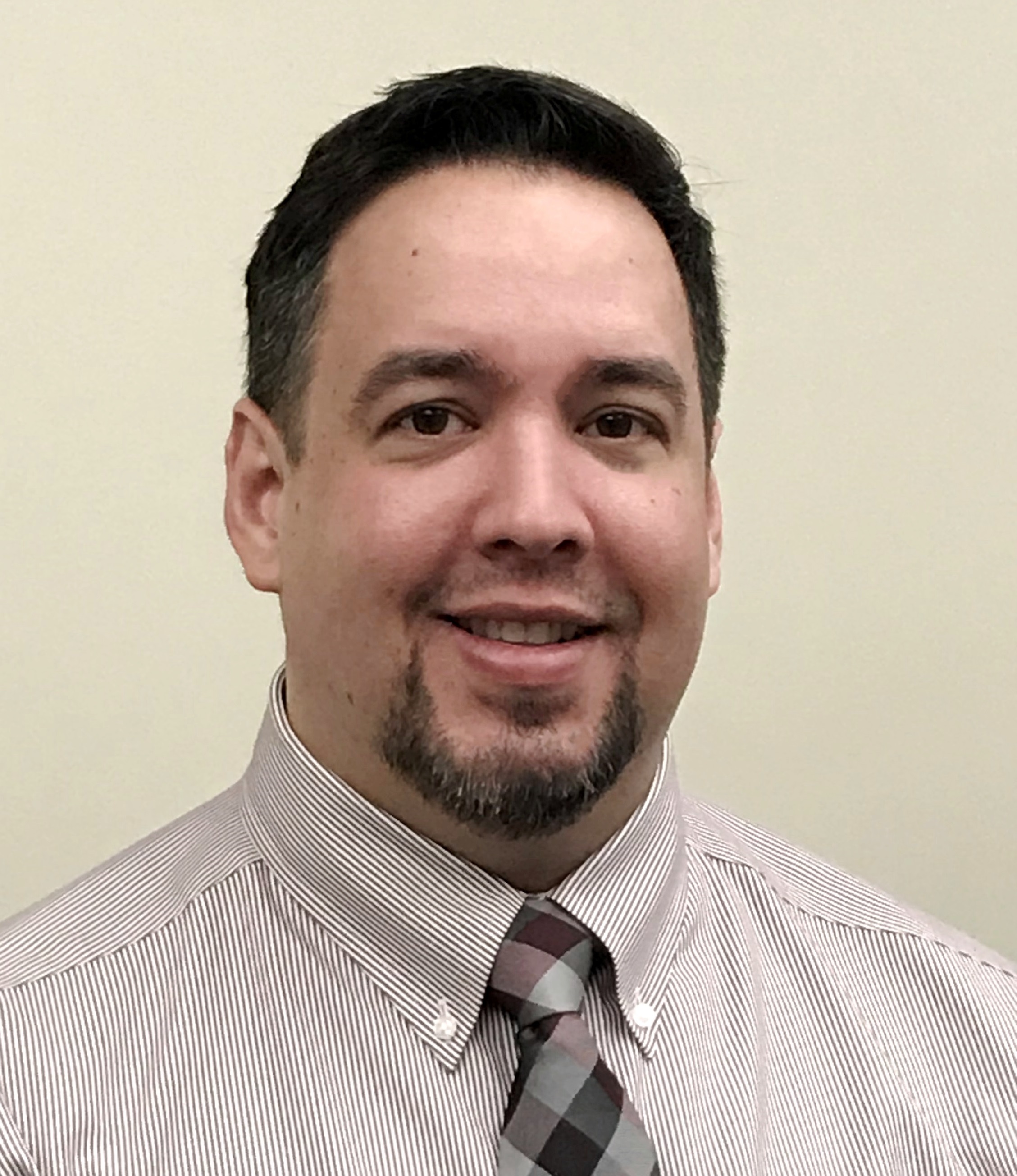 Carlos Martinez-Morales is the Language Services Manager at Intermountain Healthcare. Carlos has a bachelor's degree in Biology from the University of Utah. He is a Certified Medical Interpreter by the National Board of Certification for Medical Interpreters. He is currently serving as Secretary of the Utah Translators and Interpreters Association (UTIA). Carlos is also a licensed trainer for "Bridging the Gap: Training for Medical Interpreters" and enjoys mentoring new interpreters. In 2018 he was awarded the Preceptor of the Year award by the Utah Area Health Education Centers (AHEC). He is passionate about ensuring everyone has equal access to healthcare in a culturally competent. Carlos was born and raised in Puerto Rico, and he tries to get back there as often as he can.
---
Thursday, September 26, 2019.
2:30pm Pacific / 4:30pm Central / 5:30pm EST
Topic: TBD
Presenter
: TBD
Offers:
0.15 IMIA CEUs
Thursday, October 24, 2019.
2:30pm Pacific / 4:30pm Central / 5:30pm EST
Topic: TBD
Presenter
: TBD
Offers:
0.15 IMIA CEUs
Thursday, November 21, 2019.
2:30pm Pacific / 4:30pm Central / 5:30pm EST


Topic:

TBD




Presenter
:
Maria Baker
Offers
:
0.15 IMIA CEUs
Thursday, December 19, 2019.
2:30pm Pacific / 4:30pm Central / 5:30pm EST
Topic: TBD
Presenter
:
Patricia Alonzo
Offers:
0.15 IMIA CEUs
---

CEUs
For each 1.5 hour program in our IMIA Lifelong Learning Webinar Series, IMIA will credit 0.15 IMIA Interpreter CEUs to those who attend for the entire webinar session.

PLEASE NOTE: In order to be eligible to receive the Certificate of Attendance for 0.15 CEUs, you must:

1) Sign on to the webinar within 15 minutes after the beginning of the webinar and remain until the end of the presentation.

2) Register with your first and last name.

3) Attend the webinar by viewing the presentation while also connecting to the teleconference call (attending by teleconference only does not count as full attendance.)

Please allow up to 2 weeks after your request to receive your certificate.

PINRAs through MassRID will require that the participant:
Contact the MassRID CMP (cmp@massrid.org) as soon as they register for the event at the event, collect a Certificate of Completion or some other proof of attendance fill out a PINRA form (supplied directly to the participant by the MassRID CMP) write a short Statement of Learning, explaining how what was learned will apply to the participant's work as an interpreter mail the PINRA form, copy of the proof of attendance, and the Statement of Learning to the MassRID CMP coordinator, along with a check for $10 made out to MassRID if the participant is not a member of MassRID.

Webinar Rates
IMIA Members: Free
Non Members: $25 per Webinar

How To Attend a Webinar
IMIA Members will receive information via email within the week prior to the event to register.
Non members must pay at registration
(be sure to note the Webinar name/date in the payment description field; email address is required) and pay the $25 fee at:
http://www.imiaweb.org/ecom/pay.asp
.
An IMIA 1 year individual membership is just $90 and includes free attendance to all IMIA Lifelong Learning Webinars
... Join now at:
http://www.imiaweb.org/members/application.asp
.

---
Past IMIA Lifelong Learning Series Webinars go
HERE
Non-IMIA free Webinars go HERE
---
Website and Webinars Disclaimer

:
The information contained in this website is for general information purposes only. The information is provided by the IMIA and while we endeavor to keep the information up to date and correct, we make no representations or warranties of any kind, express or implied, about the completeness, accuracy, reliability, suitability or availability with respect to the website or the information, products, services, or related graphics contained on the website for any purpose. Any reliance you place on such information is therefore strictly at your own risk.
In no event will we be liable for any loss or damage including without limitation, indirect or consequential loss or damage, or any loss or damage whatsoever arising from loss of data or profits arising out of, or in connection with, the use of this website.
Through this website you are able to link to other websites which are not under the control of the IMIA. We have no control over the nature, content and availability of those sites. The inclusion of any links does not necessarily imply a recommendation or endorse the views expressed within them.
Every effort is made to keep the website up and running smoothly. However, IMIA takes no responsibility for, and will not be liable for, the website or webinars being temporarily unavailable due to technical issues beyond our control.

Page last updated: May 17, 2018
Additional Documents
© 2019, International Medical Interpreters Association | Site map


Find us online: