Tennessee Chapter
Welcome to the Tennessee Chapter of the IMIA. The IMIA's goal is for all IMIA Chapters to flourish to meet all the needs of the members of each region. While the IMIA is international it believes in the 'Think Global, Act Local' motto. We will have periodic conference calls to allow members in this region to network and find ways to advance the profession together in the region. Please email your representative with ideas, issues, and topics that you think should be discussed. The IMIA believes that organizing an IMIA Symposium each year in each state should be a key goal of the Chapter. If you are willing to volunteer to assist, please let your representative know.

Dennis Caffrey is the IMIA Tennessee Chapter Chair
After completing a successful career in the United States Air Force, specializing in Latin America, and working as a consultant throughout Latin America, Dennis Caffrey served for 8 years at the Center for Hemispheric Defense Studies, at the National Defense University in Washington, D.C. His last position was as the Dean of Students, Administration, and Outreach. Since moving to Middle Tennessee he has been actively engaged in medical interpreting. He is a National Board Certified Medical Interpreter – Spanish. He serves as the Treasurer and Member of the Board of Directors of the Tennessee Association of Professional Interpreters and Translators (TAPIT). He has been a member of IMIA since 2011 and presently serves as Vice Chair of the Events Committee. Since 2012 he has participated in Emory University's Physicians Assistant South Georgia Farmworkers Health Care Program, dedicating two weeks of intensive work to provide health care to non-English speaking migrant farm workers and their families. He currently works at the Vanderbilt University Medical Center three days per week and also volunteers two days per week at the Siloam Family Health Center in Nashville.
Announcements
Gallery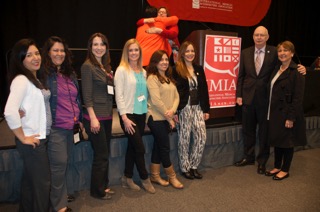 8 TN members attending the 2014 IMIA Congress in Maryland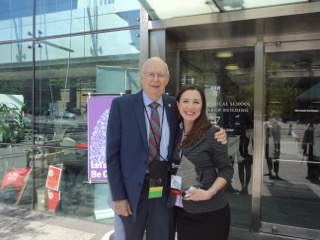 Karina Maza 2015 IMIA Interpreter of the Year (Vanderbilt University Medical Center)
Former Representatives