Welcome to the Georgia Chapter of the IMIA. The IMIA's goal is for all IMIA Chapters to flourish to meet all the needs of the members of each region. While the IMIA is international it believes in the 'Think Global, Act Local' motto. We will have periodic conference calls to allow members in this region to network and find ways to advance the profession together in the region. Please email your representative with ideas, issues, and topics that you think should be discussed. The IMIA believes that organizing an IMIA Symposium each year in each state should be a key goal of the Chapter. If you are willing to volunteer to assist, please let your representative know.

Events
To find or post medical interpreting conferences or events in Georgia go to:
http://www.imiaweb.org/events/default.asp

Trainings
To find or post trainings and workshops in Georgia go to:
http://www.imiaweb.org/education/trainingnotices.asp.

Interpreters
To find IMIA members in Georgia go to:
http://www.imiaweb.org/corporate/find.asp

Corporate Members
To find IMIA Corporate members in Georgia go to:
http://www.imiaweb.org/corporate/corporatememberdirectory.asp

Registry
To be listed in the IMIA Interpreter Registry go to:
http://www.imiaweb.org/members/application.asp


GEORGIA INFORMATION & RESOURCES
Language Access: United States Department of Justice Language Access informative presentation, please click on the link below to view.
http://www.justice.gov/crt/pressroom/videos.php?group=2
---

The IMIA is pleased to announce that Berthine Crèvecoeur West is the IMIA State Chapter Chair for Georgia. Contact Georgia@imiaweb.org​.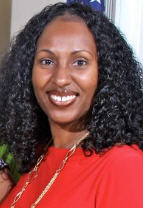 Berthine Crèvecoeur West is a Certified Interpreter, Translator and Interpreter Trainer. Her working languages are English, Haitian Creole and French. Berthine obtained both her Bachelor of Arts and Master of Arts degrees (Government & Politics) from St. John's University in Jamaica, NY.
After working as a multi-lingual Executive Assistant in both the financial and legal fields, Berthine relocated to Georgia. In 2008, she began working as a full-time Interpreter and Translator. In 2010, she established BC West Translations, Ltd. In 2012, Berthine received her certification as an Associate Healthcare Interpreter from CCHI (Certification Commission for Healthcare Interpreters).
Berthine is also a Board Member of the Medical Interpreter Network of Georgia (MING), serving as its Secretary since 2012. Further, Berthine is a member of the American Translators Association (ATA), the Atlanta Association of Interpreters and Translators (AAIT) and the International Medical Interpreters Association (IMIA).
Berthine has attended, participated in and facilitated various training classes and presentations throughout Georgia. Her speaking engagements include Clayton State University, Piedmont Hospital, Emory University School of Medicine, Georgia Department of Public Health, the 2011 Georgia Society for Clinical & Resource Management Fall Conference and the 2012 MING Fall Forum.

---
State Chapter Vice Chair Position Vacant
To Apply Please See Requirements for IMIA Representation:
http://www.imiaweb.org/uploads/docs/Requirements_for_IMIA_Representation.pdf.


---
Former Georgia State Chairs
- - -
Julie Garren de Flores
---
© 2018, International Medical Interpreters Association | Site map


Find us online: