IMIA Boot Camp™ Series





Thursday, April 23rd, 2015
Bootcamp Fee:
$159 - IMIA Member
$249 - Non-Member


---



Boot Camp 1

Medical Interpreter Self-Care BootCamp©


Presenters: Dr. Liz Mendoza, CMI-Spanish and Marlene Obermeyer, RN
Medical Interpreters, especially freelance interpreters, may not always be aware of hazards exposure in their daily work and how they can protect themselves. We present this interactive workshop in order to support the mental, emotional, physical, and environmental self-care of new and experienced medical interpreters.
Learning Objectives:

At the end of the workshop, the participants should be able to:
Identify potential physical, environmental, professional and legal hazards for interpreters.
Identify psychological, mental and emotional hazards for interpreters.
Identify strategies for self-protection from occupational hazards.
Identify the beneficial effects of different techniques to manage professional and personal stress in order to recover and preserve mental, physical, and spiritual wellness.
Put into practice two self-administered, self-regulated, self-care techniques to reduce stress and maintain physical, mental, emotional, and spiritual wellness.
Demonstrate ability to respond to stressful situations in a calm, professional, and self-protective manner.
Part 1: Interpreter Self-Care: Identifying Hazardous Situations. A 4hr. interactive workshop. Presented by Marlene Obermeyer, RN
Physical Safety (Potential for violent situations)
Enviromental Safety (Exposure to infections, radiation, allergens, etc.)
Professional Safety (Career planning, professional development, self-promotion, networking)
Legal Safety (Liabilities, role boundaries)
Part 2: "Highlights on Mind-Body self-care for Medical Interpreters" – A 4 hrs. interactive workshop. Presented by Dr. Lizbeth Mendoza, CMI, MD-FMG Mexico
Introduction to a mind-body approach to self-care.
Psychological, mental and emotional hazards for interpreters.
Scientific evidence behind Mind – Body medicine practices.
Interactive session to practice, discuss and elaborate on two self-initiated, self-administered, self-care, mind-body therapies and stress control techniques.
Presenters:

Marlene Vicky Obermeyer, MA, RN
A registered nurse with over thirty years of hands-on bedside nursing, Marlene originally came from the Philippines, completed her nursing education in the U.S., and has obtained additional certificates in cross-cultural training and transcultural nursing. Marlene is an experienced cross-cultural trainer and continuing education provider for nurses with emphasis on Cultural Competency. She has designed and authored over 100 contact hours of continuing education courses for nurses. She is a cross-cultural trainer who prepares expatriates and their families for international assignments and has worked with Cargill and Sprint international executives. Marlene is a certified eCollege instructor and has taught anatomy and medical terminology online at Virginia College. In 2009, she started Culture Advantage, an online continuing education provider offering three programs in Professional Medical Interpreter Training (English-Spanish, Language- Neutral, and Fast Track for Healthcare Professionals). The programs are based on the IMIA Standards in addition to 70 percent medical terminology content. She has trained interpreters for the Rockford Health Systems, Ohio Health Partners, and for indigenous speakers of five Maya languages as part of a U.S. Catholic Conference of Bishops project. Member: Kansas Association of Nursing Continuing Education Providers. Member: Texas Association of Healthcare Interpreters and Translators. Member and former KS-State Representative: International Medical Interpreters Association.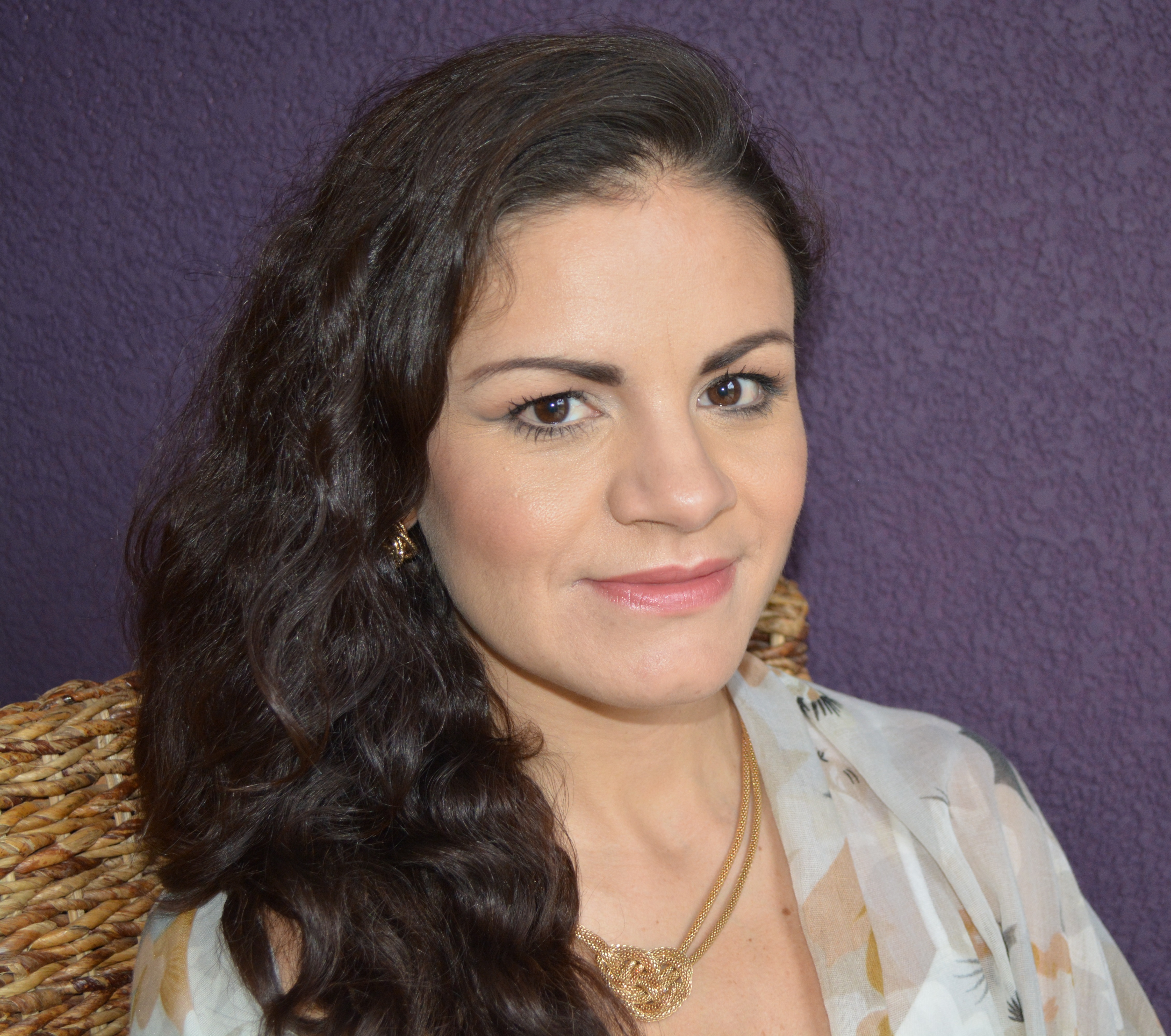 Dr. Lizbeth Mendoza
Originally from Mexico City, where she received her M.D. from the National Autonomous University of Mexico. Over the course of 13 years she has participated in different areas of Medicine including research, academics, and bilingual medical services as well as editing and translation of medical content. She is a Spanish Certified Medical Interpreter (CMI), freelance interpreter, and mentor for Medical interpreters. She is a member of the IMIA where she contributes actively as Vice-chair of the IMIA Colorado Chapter, Member of the Education Committee and the Commission for Medical Interpreter Education.She is an advocate for humanism, professionalism, continuing education and excellence in any healthcare practice, as well as of student-centered learning approaches, patient-centered practices, collaborative learning environments, and the Problem Based Learning methodology at any level of training or education.
---


Boot Camp 2
Certification Readiness: An Exam Cram Course for Medical Interpreters

Presenter: Mohamad Anwar, M.Sc., MHA, CHI
*No CEU credit

Learning Objectives:
Introducing candidates to certification and navigating the registration process

Covering all parts of the written and oral exams and enforcing the knowledge, skills, and aptitudes needed to pass certification

Extra focus on advanced medical terminology (specialties, procedures, and devices)
Morning Session (9:00 AM - 1:00 PM)
Certification: What is it? What does it test, and why? And How to register?

Code(s) of Ethics: What's in the fine print? And how to apply them in the written exam?

Sight translation: Re-think, re-structure, and re-phrase (The 3 R's approach)
* Lunch provided (1:00 PM - 2:00 PM)

Afternoon Session (2:00 PM - 6:00 PM)
Consecutive interpreting: The do's and do not's & How to measure your progress and how to score yourself?

Medical terminology: Beyond the basics - What's being tested and what's not?

Advanced medical terminology: Specialities, procedures, and devices
Disclaimer & Disclosure
Attending the boot camp is not a guarantee of passing any certification exam, and attendees hold the instructor harmless of any and all legal liabilities related to the use of boot camp study materials. It is hereby asserted the instructor is not involved in the preparation, validation, or rating of any certification exam.

Instructor: Mohamad Anwar, M.Sc., MHA, CHI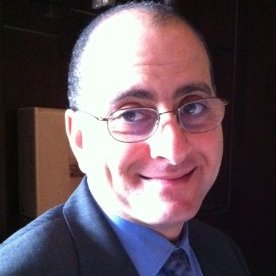 Mohamad Anwar was born in Egypt. He earned a Master's degree in science (1995), CHI credentials (2011), and a Master's of MHA certificate from the University of Minnesota (2012). He taught graduate classes, held different managerial positions in the medical interpreting field, and authored interpreters' training materials including advanced training modules and two dictionaries. Mohamad is the Treasurer and a member of the Board of Directors, a Commissioner of the accreditation Commission on Medical Interpreter Education (CMIE), and a Mentor of the Certified Interpreters Division and the Arabic Division of the IMIA. In addition, he is a member of the Board
of Directors of the Interpreting Stakeholders Group (ISG) in MN and a voting member at the ATA. Mohamad is the director of Language Access Consulting & Training L.L.C. that provides on-site and online healthcare consulting and training services. Mohamad volunteers as a language professional at the American Red Cross and the Volunteer Lawyer Network (VLN) of Minnesota. Contact: treasurer@imiaweb.org
---


Past IMIA Bootcamp Instructors

Izabel S. Arocha, M.Ed., CMI-Spanish,
Izabel Arocha is a nationally certified medical interpreter and the former Executive Director of the International Medical Interpreters Association, the representative association of medical interpreters worldwide. She worked as a professor at Boston University and Cambridge College and advocates for academic education as a means to professionalization..She was an advocate for the IMIA charter from 1986 to implement certification and as IMIA President, along with the IMIA board and other leaders, helped to cofound the National Board of Certification for Medical Interpreters in 2009. She was born in Australia and raised in Belgium, Spain, Japan, Mexico, Serbia, and Brazil and is fluent in Spanish and Portuguese and speaks French well. She was the recipient of the Language Award in 2008 and the IMIA Lighthouse Leadership Award in 2010. Arocha holds a Bachelor in Management from Lesley University, a Translation Certificate from University of Cambridge, England, from 1981, and a Masters in Education from Boston University


Alexandra Baer, CMI-Spanish
Alexandra Baer was born in Caracas, Venezuela. At the age of fourteen (14) she and her family moved to Portugal where she finished High School and completed her Bachelor's Degree. She then came to the United States in 1988 where she earned her Master's Degree in Music and the Equivalent Master's Degree in Music Therapy from the University of Kansas. Alexandra has been a Spanish/Portuguese interpreter for over 11 years. She works in both legal and medical fields and has done numerous presentations for state and national conferences. Alexandra has worked for a NH Interpreting agency since 2006 where she currently holds several roles: interpreter, trainer and Quality Assurance. Alexandra received her CMI credentials in 2011 and she is a former IMIA NH Chapter Chair.





Anita Coelho Diabate; IMIA President-Elect
IMIA Senior Medical Interpreter Trainer
Anita Coelho Diabate is a Portuguese Medical and Mental Health interpreter with the Cambridge Health Alliance. She also serves as Adjunct Professor of Mental Health Interpreting at Cambridge College and was recently awarded "2012 Interpreter of the Year" at Cambridge Health Alliance. Anita holds post‐secondary certificates in both Medical and Mental Health interpreting from Cambridge College. In her role at the Cambridge HealthAlliance, she works both within their internal Call Center and on the hospital units fielding Medical and Mental Health interpreter assisted calls and face‐to‐face requests while serving as a multilingual Information Specialist. As Vice President, her responsibilities include developing innovative ways in which to promote Medical Interpretation internationally, incorporating "best practice" orientation and member feedback into new programs for furthering professional interpreter development. As an IMIA Board Director, she is committed to sharing vital information on National Certification for the advancement of Professional Medical Interpreters.




Yadira Willimann, MD
Yadira Willimann, MD, holds a medical degree from the University of Veracruz in Mexico where she worked as an emergency and outpatient care physician in a hospital for the underprivileged, and gained ample experience as a family physician at the Mexican Social Healthcare Institute (IMSS). Dr. Willimann holds a Bridging the Gap certificate and has trained more than 250 interpreters, students, health care providers, social workers and other members of the community through the Glades Initiative, Inc.'s Medical Interpreter Training Connecting Worlds.




---



See past bootcamps here: http://imiaweb.org/conferences/bootcampsf2012.asp
Additional Documents
>Medical Terminology Boot Camp Syllabus 2013
>Difficult Situations Boot Camp Syllabus 2013
© 2015, International Medical Interpreters Association | Site map


Find us online: