Medical Terminology Boot Camp


San Francisco, California
June 30th, 2012

Co-organized by IMIA & NCTA Northern California Translators Association


Register now!



---
Language Neutral
A review course for all interpreters and translators


MEDICAL TERMINOLOGY 101 FOR INTERPRETERS (TM)
A review of basic medical terminology. Participants will acquire the essential knowledge of the basic components of medical terminology. Anatomy (structure), physiology (function), and pathology (diseases and disorders), are discussed. The session establishes a supporting knowledge that can encourage more independent and active learning. This is an interactive class. During the session's activities, the class will be divided into groups to work together and practice. Bring your dictionaries and a notepad. This session is language neutral and does NOT address the translation of terms, but the meaning of the terminology in English.

Learning Objectives:
* Identify basic anatomy and physiology related to the major body systems.
* Recognize prefixes, root words, and suffixes used to form medical terms.
* Explain terminology of common diseases and disorders associated to each body system.
* Recognize meaning of most common diagnostic procedures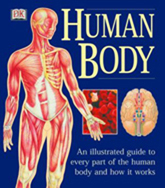 HUMAN BODY
An Illustrated guide to every part of the human body and how it works.
Baggaley, Ann. Dorling Kindersley Publishing, Inc. New York, New York. First edition 2001. (This small book will be given to each participant of the 8 Hour Boot Camp)






INSTRUCTOR:


Marlene Vicky Obermeyer, MA, RN
A registered nurse with over thirty years of hands-on bedside nursing, Marlene originally came from the Philippines, completed her nursing education in the U.S., and has obtained additional certificates in cross-cultural training and transcultural nursing. Marlene is an experienced cross-cultural trainer and continuing education provider for nurses with emphasis on Cultural Competency. She has designed and authored over 100 contact hours of continuing education courses for nurses. She is a cross-cultural trainer who prepares expatriates and their families for international assignments and has worked with Cargill and Sprint international executives. Marlene is a certified eCollege instructor and has taught anatomy and medical terminology online at Virginia College. In 2009, she started Culture Advantage, an online continuing education provider offering three programs in Professional Medical Interpreter Training (English-Spanish, Language-Neutral, and Fast Track for Healthcare Professionals). The programs are based on the IMIA Standards in addition to 70 percent medical terminology content. She has trained interpreters for the Rockford Health Systems, Ohio Health Partners, and for indigenous speakers of five Maya languages as part of a U.S. Catholic Conference of Bishops project. Member: Kansas Association of Nursing Continuing Education Providers. Member: Texas Association of Healthcare Interpreters and Translators. Member and former KS-State Representative: International Medical Interpreters Association.

BOOT CAMP RATES:
IN ADVANCE: $159 Members / $229 non-members
ON SITE: $189 Members / $259 non-members
DATE & TIME
June 30th, 2012
8am-9am registration / Class runs 9am-1pm & 1:45pm-6pm
LOCATION:
835 Market Street, Room 664 (6th floor)
San Francisco, CA 94103
Register at:
http://www.imiaweb.org/events/bootcamp-june2012.asp

SPECIAL OFFER:
Get an IMIA Individual Membership (new or renewal) at a discounted rate of $45/1yr, $80/2yr, or $115/3yr if you pay for the membership while registering for this event! See option on the registration form: http://www.imiaweb.org/events/bootcamp-june2012.asp.
AND/OR join NCTA as an individual member for $60. All NCTA members are eligible to attend this workshop at the member rate. Go to: www.ncta.org and click on the Join NCTA tab.

CEUS:
0.8 IMIA CEU credits will be given to participants.
8 ATA (American Translators Association) Continuing Education Points (CEPs) will be given to participants.
RID/ASL CEUs—To request RID CEUs, please send an email to the MassRID Certification Maintenance Program at CMP@MassRID.org, or contact your local CMP Coordinator.
Application submitted for Judicial Court of California CIMCE units - decision pending.


For information email IMIACalifornia@imiaweb.org


Register now!


*The IMIA reserves the right to cancel a class due to insufficient attendance. Minimum of 10 registered and paid participants by two weeks prior to the event are required to run the class. Classes that do not meet this requirement will be cancelled and students notified.


---
© 2013, International Medical Interpreters Association | Site map


Find us online: