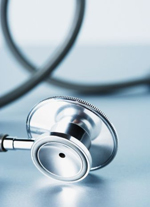 Promise in New Interpreting Method
While it has been shown that interpreting for LEP individuals can improve doctor/patient communication and facilitate the delivery of high-quality care, little is known about the relative effectiveness of different interpreting methods. In "The Impact of Medical Interpretation Method on Time and Errors," Francesca Gany, M.D., M.S., of New York University School of Medicine, and colleagues report that the use of remote simultaneous medical interpreting (RSMI) - the interpreting style used by the United Nations - results in fewer medical errors and is faster than three more commonly used interpreting methods. Kavitha Prakash, M.D., M.P.H., a 2002-03 Commonwealth Fund/Harvard University Fellow in Minority Health Policy, was a coauthor on this study.
The authors find that "encounters were more accurately and quickly interpreted with RSMI than with the more commonly used methods" of remote consecutive medical interpreting, proximate consecutive medical interpreting, and proximate ad hoc interpreting (a common method that uses family or friends of patients or untrained hospital staff). For example, the researchers' analysis shows the non-RSMI interpreting approaches were associated with a 12-fold greater rate of potential medical errors of moderate or greater clinical significance, compared with RSMI. Meanwhile, RSMI encounters averaged 12.7 minutes versus 18.2 minutes for the next fastest mode, proximate ad hoc interpreting. While RSMI appears to be a promising option, the authors conclude that future studies are needed to examine comparative advantages, disadvantages, and cost-effectiveness.
Poor Overall Satisfaction Levels
In another study, "Patient Satisfaction with Different Interpreting Methods: A Randomized Controlled Trial," Gany and colleagues evaluated patients' satisfaction with several common medical interpreting approaches, including RSMI, proximate consecutive interpretation, over-the-telephone consecutive medical interpretation, and ad hoc interpretation. The team conducted a randomized controlled trial involving English, Spanish, Mandarin, and Cantonese speakers at a large New York City hospital. Language-discordant patients were randomly assigned to RSMI or one of the other interpreting methods. Patients with language-concordant providers received usual care. Seventy-one percent of patients who received RSMI reported that doctors treated them with respect, compared with 64 percent of patients who received the other methods.
Patients also rated RSMI as better than the other methods at protecting their privacy (51% vs. 38%). In measuring physician communication, language-discordant patients did not differ based on interpreting method. Patients in the language-concordant group, however, rated physicians more highly than patients using medical interpreting.
"Alarmingly, all groups reported poor satisfaction with important aspects of doctor/patient communication," the authors say, "in particular, feeling understood by their physician, understanding physicians' explanations of procedures and results, and understanding instructions for follow-up care." Results were worse, however, for patients in the interpreted medical encounter, indicating that current interpreting strategies do not completely approximate a language-concordant encounter.
Language Concordance and Quality of Care
In "Providing High-Quality Care for Limited Proficient Patients: The Importance of Languagle Concordance and Interpreter Use," Quyen Ngo-Metzger, M.D., M.P.H., of the University of California, Irvine School of Medicine, and colleagues find that LEP Chinese and Vietnamese patients in cities throughout the United States reported receiving less health education and worse interpersonal care when compared with patients with language-concordant providers.
The researchers find the use of a clinic interpreter for language-discordant patients mitigated the health education effect, but not other problems, like poor quality of interpersonal care. Language-discordant patients were 61 percent more likely to rate their providers as fair or poor, compared with language-concordant patients. "Having an interpreter present," write the authors, "did not mitigate this effect, but in fact appeared to exacerbate it." Compared with language-concordant patients, language-discordant patients with an interpreter were significantly more likely to rate their providers as fair or poor compared with those without an interpreter.
One way to improve interpersonal care and satisfaction, say the authors, may be to provide more training. There are currently no minimum requirements for medical interpreter training. Providers, too, may also need more training on how best to use interpreters. Finally, the authors conclude, it is important to recruit and train more bilingual providers to meet the needs of an increasingly diverse population. "Increasing recruitment and retention of bilingual students into medical school will be a first step toward providing more language concordant care for LEP Americans," they say.
Testing New Technologies in Medical Interpreting

For patients, greater satisfaction with one mode rather than others seemed to be, in large part, an issue of preferences about privacy and feelings of distance from the interpreter. Overall, both providers and patients indicated that they would have a higher satisfaction level with the remote modes if the modes were able to decrease waiting time and interpreter delay.
In general, study participants viewed videoconferencing interpreting as advantageous, compared to the other remote modes, because it allowed for visual cues. Many of the participants compared the experience, and the quality of communication, to face-to-face interpreting. Speakerphone interpreting was viewed as being particularly suitable for short and simple appointments, with varied participant reaction to the idea of using it for longer and more complicated appointments.
Overall, we found that a lot of experience is needed before everyone in the system is fully knowledgeable and comfortable using the remote modes. Thorough training on all modes that will be used is required for all employees within the clinical site where remote modes will be used, and specific protocols should be developed on how to handle the different situations that may arise while using the modes.
---
How Language Services are Provided in Hospitals Across the U.S.
http://www.cyracom.com/blog/resource/how-language-services-are-provided-in-us-hospitals/
---
Community interpreting: Asian language interpreters' perspectives
By Sophia Ra & Jemina Napier
The International Journal of Translation and Interpretation Research
Vol 5, No 2 (2013)
http://www.trans-int.org/index.php/transint/article/view/199/126
---
Medical interpreter use hindered by lack of reimbursement
Official Journal of American Academy of Pediatrics
http://pediatrics.aappublications.org/content/early/2013/07/02/peds.2012-2909.abstract?sid=f6673949-0323-4e50-952f-f72a58875cdf
---
Using Professionally Trained Interpreters to Increase Patient/Provider Satisfaction
http://www.mathematica-mpr.com/publications/pdfs/health/trained_interpreters_IB.pdf
---
Interpreters: Telephonic, In-Person Interpretation and Bilingual Providers Kristen L. Crossman, MDa, Ethan Wiener, MDb, Genie Roosevelt, MD, MPHc, Lalit Bajaj, MD, MPHc, Louis C. Hampers, MD, MBAc
http://pediatrics.aappublications.org/cgi/content/full/125/3/e631
---
Assessing Dual-Role Staff-Interpreter Linguistic Competency in an Integrated Healthcare System
http://www.imiaweb.org/uploads/docs/Assessing_Dual_Role_Staff_Interpreter_Lingusitic_Competency.pdf
---
Using Professionally Trained Interpreters to Increase Patient/Provider Satisfaction: Does It Work? Jan 2010
by Ann D. Bagchi, Stacy Dale, Natalya Verbitzsky-Savitz, and Sky Andrecheck http://www.imiaweb.org/uploads/docs/Using_Professionally_Trained_Interpreters_to_Increase_Patient_Provider_Satisfaction.pdf
---
Families with Limited English Proficiency Receive Less Information and Support in Interpreted ICU Family Conferences -
Crit Care Med. 2009 January; 37(1): 89–95.
http://www.ncbi.nlm.nih.gov/pmc/articles/PMC2678961/
---
Family satisfaction with family conferences about end-of-life care in the intensive care unit: increased proportion of family speech is associated with increased satisfaction. Crit Care Med. 2004 Jul;32(7):1484-8.
http://www.ncbi.nlm.nih.gov/pubmed/15241092?ordinalpos=1&itool=PPMCLayout.PPMCAppController.PPMCArticlePage.PPMCPubmedRA&linkpos=1
---
The impact of medical interpreter services on the quality of health care: a systematic review.
Med Care Res Rev. 2005 Jun;62(3):255-99.
http://www.ncbi.nlm.nih.gov/pubmed/15894705
---
Interpreter use and satisfaction with interpersonal aspects of care for Spanish-speaking patients.
Med Care. 1998 Oct;36(10):1461-70.
http://www.ncbi.nlm.nih.gov/pubmed/9794340
---
Language interpreter utilization in the emergency department setting: a clinical review. J Health Care Poor Underserved. 2008 May;19(2):352-62.
http://www.ncbi.nlm.nih.gov/pubmed/18469408
---
Language barriers among patients in Boston emergency departments: use of medical interpreters after passage of interpreter legislation.
J Immigr Minor Health. 2009 Dec;11(6):527-30. Epub 2008 Sep 23.
http://www.ncbi.nlm.nih.gov/pubmed/18810638
---
Interpreter services, language concordance, and health care quality. Experiences of Asian Americans with limited English proficiency.
J Gen Intern Med. 2005 Nov;20(11):1050-6.
http://www.ncbi.nlm.nih.gov/pubmed/16307633
---
Effect of Spanish interpretation method on patient satisfaction in an urban walk-in clinic.
J Gen Intern Med. 2002 Aug;17(8):641-5.
http://www.ncbi.nlm.nih.gov/pubmed/12213146
---
Satisfaction with telephonic interpreters in pediatric care.
J Natl Med Assoc. 2008 Apr;100(4):429-34.
http://www.ncbi.nlm.nih.gov/pubmed/18481483
---
Professional interpreters and bilingual physicians in a pediatric emergency department: effect on resource utilization.
Arch Pediatr Adolesc Med. 2002 Nov;156(11):1108-13.
http://www.ncbi.nlm.nih.gov/pubmed/12413338
---
Interpreters: telephonic, in-person interpretation and bilingual providers.
Pediatrics. 2010 Mar;125(3):e631-8. Epub 2010 Feb 22.
http://www.ncbi.nlm.nih.gov/pubmed/20176670
---
Getting By: Underuse of Interpreters by Resident Physicians
J Gen Intern Med. 2009 February; 24(2): 256–262
http://www.ncbi.nlm.nih.gov/pmc/articles/PMC2628994/
---
Association of Clinicians for the Underserved, Language Access: Understanding the Barriers and Challenges in Primary Care Settings, June 2008.
Barrett, S., C. Dyer, and K. Westpheling
This report summarizes findings about language services in safety net primary care settings.
http://www.healthlaw.org/images/stories/issues/LEP.Report.0608.pdf
---
Errors in Medical Interpretation and Their Potential Clinical Consequences in Pediatric Encounters. Pediatrics 111(1):6–14.
Flores, G., M. Barton Laws, S.J. Mayo, et al. 2003.
This study examines the frequency, categories, and potential clinical consequences of errors in medical interpretation, and the implications for third-party payer reimbursement for translation services.
http://www.nejm.org/doi/full/10.1056/NEJMp058316
---
The New England Journal of Medicine, Language Barriers to Health Care in the United States, June 2006. Flores, G.,
This article examines the language barriers that exist in the U.S. health care system and the impact of these barriers on Americans who speak a language other than English.
http://www.nejm.org/doi/full/10.1056/NEJMp058316
---
Overcoming Language Barriers in Health Care: Costs and Benefits of Interpreter Services. American Journal of Public Health 94(5):866–869.
Jacobs, E.A., D.S. Shepard, J.A. Suaya, et al. May 2004.
The authors assess the impact of interpreter services on the cost and the utilization of health care services among patients with limited English proficiency.
http://ajph.aphapublications.org/cgi/content/abstract/94/5/866?maxtoshow=&HITS=10&hits=10&RESULTFORMAT=&fulltext=Overcoming+Language+Barriers+in+Health+Care&andorexactfulltext=and&searchid=1141112171342_5543&FIRSTINDEX=0&sortspec=relevance&resourcetype=1&journalcode=ajph
---
Kaiser Commission on Medicaid and the Uninsured, How Race/Ethnicity, Immigration Status, and Language Affect Health Insurance Coverage, Access to Care, and Quality of Care Among the Low-Income Population, August 2003.
Ku, L., and T. Waidman
This report seeks to disentangle the roles that race, language and citizenship status play in insurance coverage, access to health care, and quality of health care, particularly for the low-income Latino population.
http://www.kff.org/uninsured/upload/How-Race-Ethnicity-Immigration-Status-and-Language-Affect-Health-Insurance-Coverage-Access-to-and-Quality-of-Care-Among-the-Low-Income-Population.pdf
---
Pay Now or Pay Later: Providing Interpreter Services In Health Care. Health Affairs 24(2):435–444.
Ku, L., and G. Flores. 2005.
This paper summarizes the scientific evidence concerning the effectiveness of medical interpretation services; examines selected demographics of the population with limited English proficiency; and explores options for financing interpretation services in healthcare settings.
http://www.kff.org/uninsured/upload/How-Race-Ethnicity-Immigration-Status-and-Language-Affect-Health-Insurance-Coverage-Access-to-and-Quality-of-Care-Among-the-Low-Income-Population.pdf
---
The Role of Culture in Health Literacy and Chronic Disease Screening and Management. Journal of Immigrant and Minority Health 11(6): 460-467.
Shaw, S., et al. April 2008.
This review article examines cultural influences on health literacy, cancer screening and chronic disease outcomes
http://springerlink.com/content/x03720m20857mm86/?p=5f7939660aef471b85d9c2d298fcc365&pi=4
---
Impact of Interpreters on the Receipt of New Prescription Medication
Information Among Spanish-Speaking Latinos (Med Care. 2009 December;
47(12): 1201-1208)
http://www.ncbi.nlm.nih.gov/pmc/articles/PMC2951837/
---
Reducing Clinical Errors in Cancer Education: Interpreter Training
Journal of Cancer Education - Volume 22 / 2007 - Volume 25 / 2010

Abstract: Over 22 million US residents are limited English proficient. Hospitals often call upon untrained persons to interpret. There is a dearth of information on errors in medical interpreting and their impact upon cancer education. We conducted an experimental study of standardized medical interpreting training on interpreting errors in the cancer encounter, by comparing trained and untrained interpreters, using identical content. Nine interpreted cancer encounters with identical scripts were recorded and transcribed. Using an "Error Analysis Tool," a bilingual linguist and two bilingual medical providers scored the transcripts for interpreting errors made, including their potential clinical severity. Trained interpreters were 70% less likely to have clinical errors than untrained ones. The likelihood of medical error increased with the length of the concept and decreased with the precision of vocabulary. It is important to train medical interpreters and to ensure their availability in cancer education encounters to minimize the risk for errors.
---
Netherlands: Negative health care experiences of immigrant patients: a
qualitative study
http://www.biomedcentral.com/content/pdf/1472-6963-11-10.pdf
---
Describing Physician Language Fluency -Deconstructing Medical Spanish JAMA. 2009;301(4):426-428. http://jama.ama-assn.org/content/301/4/426.full
---
Let's Not Contribute to Disparities: The Best Methods for Teaching Clinicians How to Overcome Language Barriers to Health Care
http://www.imiaweb.org/uploads/docs/BestMethodsforTeachingCliniciansHowtoOvercomeLanguageBarriers.pdf
---
Limited English Proficiency and Breast and Cervical Cancer Screening in a Multiethnic Population August 2005, Vol 95, No. 8 | American Journal of Public Health 1410-1416
http://ajph.aphapublications.org/cgi/content/abstract/95/8/1410
---
Health Care Quality Perceptions among Foreign-Born Latinos and the Importance of Speaking the Same Language - Hector M. Gonzalez, PhD,
William A. Vega, PhD, and Wassim Tarraf, MA
http://www.jabfm.org/cgi/reprint/23/6/745
---
Examining Effectiveness of Medical Interpreters in Emergency Departments for Spanish-Speaking Patients With Limited English Proficiency: Results of a Randomized Controlled Trial
Ann D. Bagchi, PhD, Stacy Dale, MPA, Natalya Verbitsky-Savitz, PhD, Sky
Andrecheck, MS, Kathleen Zavotsky, MS, RN,
Robert Eisenstein, MD
http://www.ncbi.nlm.nih.gov/pubmed/20678825
---
Managing Patients with Limited English Proficiency
Pa Patient Saf Advis 2011 Mar;8(1):26-33.
http://www.patientsafetyauthority.org/ADVISORIES/AdvisoryLibrary/2011/mar8(1)/Pages/26.aspx
---
Doctoring Across the Language Divide
http://www.imiaweb.org/uploads/docs/Doctoring_across_the_language_divide.pdf
---
Making Language Access to Healthcare Meaningful: The Need for a Federal Health Care Interpreters' Statute
http://www.imiaweb.org/uploads/docs/Making_Language_Access_to_Healthcare_Meaningful.pdf
---
A Framework to Identify the Costs of Providing Language Interpretation Services
Blanchfield, CPA, ScD, Gazelle, MD, MPH, PhD, Khaliif ,Arocha, Med, Hacker, MD, MPH, Journal of Health Care for the Poor and Underserved 22 (2011): 523–531.
http://www.imiaweb.org/uploads/docs/Journal_of_Health_Framework_to_Identify_the_Costs_of_Providing_Language_Interpretation_Services.pdf
---
The impact of medical interpretation method on time and errors.
Gany F, Kapelusznik L, Prakash K, Gonzalez J, Orta LY, Tseng CH,
Changrani J. New York University School of Medicine, New York, NY, USA.
http://www.ncbi.nlm.nih.gov/pubmed/17957418
---
Access to interpreting services in England: secondary analysis of national data
Gill PS, Shankar A, Quirke T, Freemantle N BMC Public Health 2009, 9:12 (12 January 2009) http://www.biomedcentral.com/content/pdf/1471-2458-9-12.pdf
---
The Unmet Need for Interpreting Provision in UK Primary Care.
Gill PS, Beavan J, Calvert M, Freemantle N (2011) PLoS ONE 6(6): e20837. doi:10.1371/journal.pone.0020837 http://www.plosone.org/article/info%3Adoi%2F10.1371%2Fjournal.pone.0020837
---
Perceptions of register variation in the public space: Young bilinguals' assessments language access for health care along the Texas-Mexico border
Glenn Martinez (University of Texas- Pan American)
http://nwav40.georgetown.edu/36.docx.pdf
---
Conflicts in how interpreters manage their roles in provider–patient interactions - Elaine Hsieh
Abstract
Interpreters face challenges because of the various role expectations that others have placed on them and then adopt specific strategies to manage these conflicts. This study examines the conflicts in medical interpreters' role performances, the sources of these conflicts, and interpreters' strategies for resolving conflicts. It is based on in-depth interviews with 26 medical interpreters from 17 languages in the Midwestern area of the USA. The results showed that interpreters experienced four sources of conflicts in their role performances: (a) others' communicative practices, (b) changes in participant dynamics, (c) institutional constraints, and (d) unrealistic role expectations. To resolve conflicts, interpreters justified their roles by identifying the source and location of an assignment, (re)defining the relationships and identities of the provider and the patient, and adopting specific communicative strategies. This study highlights the importance of speaker and contextual factors on interpreters' communicative strategies and management of role conflicts. http://www.sciencedirect.com/science/article/pii/S027795360500314X
---
NNED | Trained Interpreters for Patients with Limited English can Help Avoid Medical Mishaps

A visit to the emergency department or a physician's office can be confusing and even frightening when you're trying to digest complicated medical information, perhaps while you're feeling pain or discomfort. For the 25 million people in the United States with limited English proficiency, the potential for medical mishaps is multiplied. A trained medical interpreter can make all the difference. Too often, however, interpreter services at hospitals and other medical settings are inadequate. Family members, including children, often step in, or the task falls to medical staff members who speak the required language with varying degrees of fluency.
According to a study published in March, such ad hoc interpreters make nearly twice as many potentially clinically significant interpreting errors as do trained interpreters. The study examined 57 interactions at two large pediatric emergency departments in Massachusetts. These encounters involved patients who spoke Spanish at home and had limited proficiency in English. The study titled Errors of Medical Interpretation and Their Potential Clinical Consequences: A Comparison of Professional Versus Ad Hoc Versus No Interpreters, was published online in the Annals of Emergency Medicine.
Researchers analyzed audiotapes of the visits, looking for five types of errors, including word omissions, additions and substitutions as well as editorial comments and instances of false fluency (making up a term, such as calling an ear an "ear-o" instead of an "oreja"). They recorded 1,884 errors, of which 18 percent had potential clinical consequences. For professionally trained interpreters with at least 100 hours of training, the proportion of errors with potential clinical significance was 2 percent. For professional interpreters with less training, the figure was 12 percent. Ad hoc interpreter errors were potentially clinically significant in nearly twice as many instances -- 22 percent. The figure was actually slightly lower -- 20 percent -- for people with no interpreter at all.
Read more on the Kaiser Health News website. Read the abstract of the study.
http://nned.net/index-nned.php/NNED_content/news_announcement/trained-interpreters

---
Interpreters for LEP patients shorten hospitals stays
http://www.umassmed.edu/news/2012/research/medical-nterpreters-reduce-hospital-stays.aspx?sthash.qo7YAapm.mjjo&goback=%2Egde_2546552_member_123892597
---
Professional Language Interpretation and Inpatient Length of Stay and Readmission Rates by Mary Lindholm, MD; J. Lee Hargraves, PhD; Warren J. Ferguson, MD; and George Reed, PhD.
http://www.qualityinteractions.org/press/InterpretationandLOSandReAdrates.pdf?utm_source=May+31%2C+2012&utm_campaign=May+31%2C+2012&utm_medium=email
---
Study on Fatigue Confirms need for Teams
http://www.najit.org/membersonly/library/Proteus/HTML%20Versions/back_issues/vidal2.htm
---
Additional Documents